If you need a Shopify email account setup, you'll need to look at third-party email hosting providers. Although the Shopify Help Centre provides some insight, it's only focused on setting up email forwarding for your domain. This means that you can create a custom store email address but it only forwards inquiries from your customers to an existing email address you use, and you can't respond from it.
So if you use a free email provider like Yahoo!, Live, or Gmail, you can only answer from those emails. When customers receive your reply, it looks unprofessional and can leave a bad impression, like this:
<contact@yourstore.com> via <yourforwardingaddress@gmail.com>
Your customers will see that you are using Gmail (or another free provider), and let's be honest, this doesn't instil a sense of security or seriousness about your store.
So, if you want a Shopify email account setup properly, you'll need to pick the right provider.
Shopify Email Account Setup – Picking the Best Provider
Although Shopify suggests Zoho Mail and G Suite as a default, both have a ton of options that you may never use. You'll pay around $3 – $5 per user, but with limited storage space and additional tax fees.
The better alternative for your Shopify email account setup is Shopped Email. It's the only dedicated Shopify email hosting provider and made by Shopify experts focusing on Shopify users.
It gives you the best advantage in that Shopify experts will help you connect this email to your store and take care of all the technical choice. Plus, they are working on an app that allows you access to your inbox using the Shopify Admin without leaving the Shopify backend. Saving you plenty of time and hassle and stopping you having to switch between the two.
Shopify Email Account Setup – The Basics
Ultimately, once you've picked the right provider for you, the Shopify email account setup is fairly similar and follows these steps:
Pick your provider and set up an account (and pay.)
Change the DNS records to point to your chosen email host. Generally this means changing the MX records, and adding a cname for mail.domain.com. (note: not all settings here are the same)
Use the email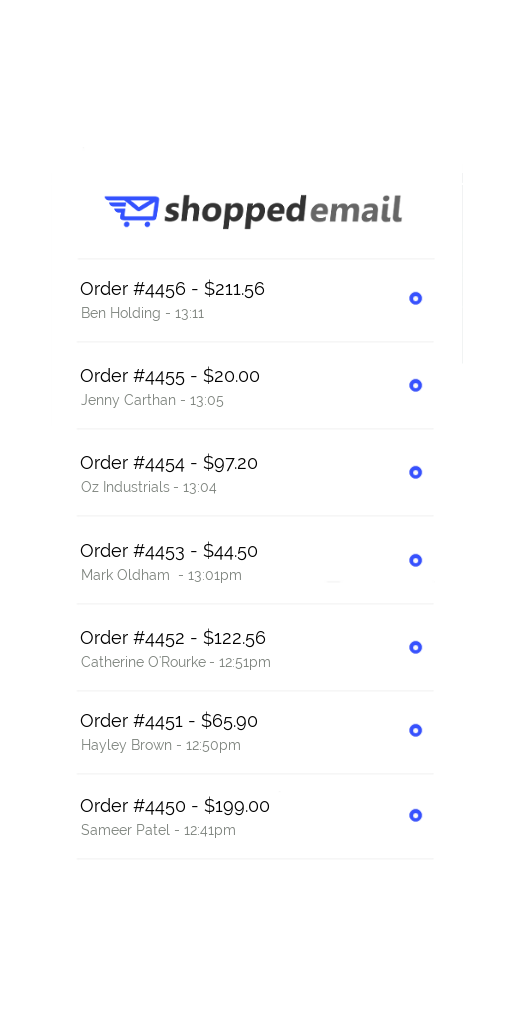 If you're confused on how to do the following steps, just bare in mind that Shopped Mail changes the DNS for you and helps set up your account. Just to make things easier!Getting your Shopify email account setup properly is essential, But that doesn't mean it has to be difficult. Shopped Email is dedicated to Shopify merchants, so you can focus on growing your business, while they take care of Shopify email hosting.